Wages Day
By Steve Haire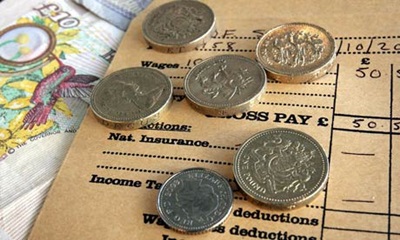 Generally nobody wants to reveal their earnings and over the years riders pay has been a fairly guarded secret. Having read newspaper articles about Workington I didn't realise that the home team promoter paid for their team's starts and points wages home and away.
In the days before bank transfers became common place and people were paid monthly, as opposed to the weekly pay packet, I thought the home promoter paid both teams starts and points monies and was usually paid at the end of the meeting from the turnstile receipts?
This to me seems a logical way to do it because that way each promoter is paying the same each week (not counting the variation of bonus points) and of course if you have a few home rain-off you're not having to still pay for your team's away matches. A friend of mine who's fairly knowledgeable thinks this has never happened. Does anybody know if this was the practice?
He also thinks bonus points are not paid and although I think this idea was put forward years ago it was never instigated as obviously it would have meant riders racing their team mates for the odd point.
This season means not only have we lost the Championship champions we have also lost the second place Lakeside. A very said state of affairs.
Just to finish on a lighter note, when did the track doctor become a medic? I think the term comes from the American army's word of paramedic and actually means a first aider (St. Johns).
This article was first published on 17th March 2019
[ Use Mobile Version ]
---

David Pickles:

"An interesting article from Steve Haire. If memory serves me well, at Wimbledon in 1987 it was our responsibility to pay for BOTH teams start and points money. The Dons were in what was the second division. and I remember well that in those days, points money exactly equalled our admission cost at the time - £3.50. I have no clue as to present day arrangements, but it is common knowledge that especially in the top tier, some of the leading lights are on "guarantees". There was one story in the 90's of a top rider (who shall remain nameless) at a club not a million miles from west London (who will also remain nameless but no longer exist) whose guarantee was almost the whole of the weekly gate receipts. Whether that is true or not is open to debate. "
Jim Henry:

"I have accounts books from 40/50 days. As some rides are still alive I can not be more specific. I can confirm that the track promotion in these days paid the start and points money to the visiting promotion less deductions for fuel, oil, parts and insurance. The ledgers have the carbon copy pages setting out the promotion to which a cheque was sent for the total team payment. I also have a number of sheets itemising who had to paid what sent by other promotions. There are notes indicating that some riders were paid directly but this is not very common. Travel expenses do not appear on these sheets by rider."

Comment on this Article | Contact Us | Go Back to Main Menu