ADELAIDE - Wayville Showground

By Peter Hunter I wanted to contribute some pictures I took in 2003/04 of a historic speedway meeting that took place at the Wayville Showground in Adelaide, South Australia which was dubbed the "Back to Rowley Park" night. Wayville has hosted speedway since 1926, including versions of the Australian Individual Championship (the last being in 2002 won by 10 time Aussie champ Leigh Adams).

It's not a regular speedway host, only holding at best 1-2 meetings per year. During the 1980s and 1990s Wayville was the host of the West End Speedway International which featured some top class riders including Hans Nielsen, Simon Wigg, Todd Wiltshire, Shawn Moran, Sam Ermolenko, Leigh Adams, Michael Lee, Shane Bowes and Egon Muller, among others. In the 1990s Wayville also hosted the Adelaide round of the (sadly) now defunct Speedway 500 Series. Wayville was, until 1973, the main trotting track in Adelaide before Harness Racing SA moved to its own facility 17km north of Wayville at Globe Derby Park. Wayville Showground - 510m (557 yards)
Opened (as a speedway) - 1926
Capacity - 14,000
Owner - SA Government
Operator - Royal Agricultural Society of South Australia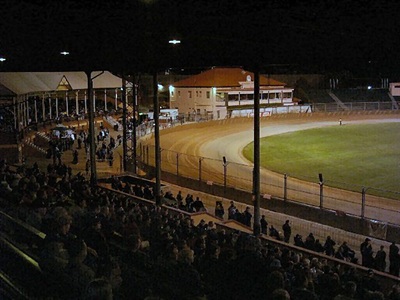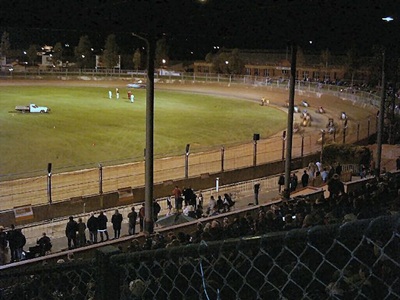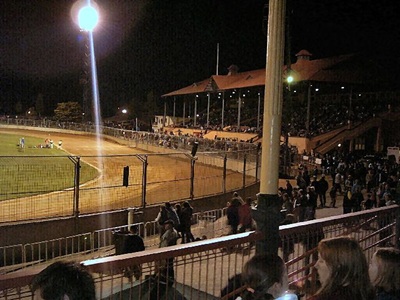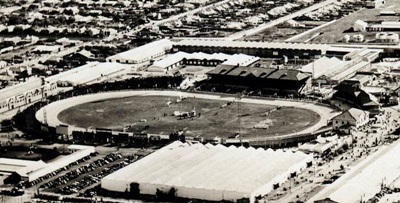 This article was first published on 17th September 2011
---

Peter Hunter:

"I found out recently that Wayville was considered as a venue for the Speedway Grand Prix of Australia back in the late 1990's. From what I have been told (by someone who was involved in the bidding process), the SGP management decided against it because they felt the showground was not up to scratch with its facilities (it wouldn't have needed much work to change that and for an World Championship event the South Australian Government would have definitely funded most of that). Considering some of the venues the series has used since 1995 I think that sounded more like an excuse not to have to have to travel outside of Europe for the series than any sort of valid reason.

Pity really because Wayville has a rich heritage of speedway dating back to 1926. In fact, the main arena/speedway still looks the same today (2014) as it did 80 or 90 years ago. Its been preserved extremely well and is one of Adelaide's major outdoor entertainment venues. It's centrally located less than 2km from the CBD and within a short walk (less than 10 minutes) from train and bus services. Just about everyone who rode there loved the place. It's big, fast with wide open turns that allows for good racing. And when they had the international meetings annually from 1986-1999 they always got capacity crowds so the public support was definitely there."
Andy Davidson:

"I think you will find that the Wayville track is big. I saw the 500 series there and they cut the laps down to 3 per heat, Reason given was that it was blowing up / making the engines too hot to work with. AGAIN the powers to be, need a good long hard look at Gillman."
Peter Hunter:

"As it stands now the Wayville track is definitely too big. Tracks for World Championship events (SGP, SWC etc) are not allowed to exceed (I believe) 425 metres in length. At 510 metres Wayville is more in the Long Track category. Hell, 425 metres even makes the Brisbane Exhibition Ground 25 metres too long. International bike meetings at Wayville that I've attended have always run 3 lap heats due to the size of the track. The track is also wide enough to allow 6 riders per race. I agree the powers to be should look seriously at Gillman. It would be perfect for something like the SCW Race-off and Final, the Under-21 World Final or the Under-21 WC Final, which in 2015 will be held in Mildura. But with a spectator capacity currently at 8,000 it's probably too small for a SGP event. And since the SGP seem to love putting temporary tracks in stadiums it stands to reason that the 2015 Aussie SGP is being held at Etihad rather than at an established track (aside from Etihad having a roof to keep out Melbourne's notorious 4 seasons in one hour weather)."

[ Use Mobile Version ]

Comment on this Article | Contact Us | Go Back to Main Menu