It's All About You: Keith Avery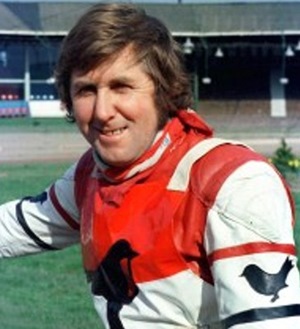 Barry Briggs
Tell us about your introduction to speedway
My family coming from Exeter, and a short distance from the County Ground, with my Father knowing Bronco Slade I suppose it was inevitable I was to go along at some point. As a young lad I thought it was magic. In a youngsters mind how wonderful you thought to be a rider, little did I now that was to come many years later.
Tell us about your favourite meeting of all time
I have two; When the Russians visited Swindon, I still have the photos. And the last World Championship at Wembley.
Tell us about your favourite rider of all time
I have a few; Of course supporting Swindon it was Barry Briggs, the family ties to Exeter it has to be Ivan Mauger. And of course the brilliant style of Kings Lynn's Terry Betts.
Tell us about your favourite track/stadium
Cloppenburg in Germany the stadium situated in the middle of the town. Although this is a Long Track on Grass over the years I have been several times, the events have always been a very delightful atmosphere and entertaining.
What are the best things about speedway?
At last after a long time an English World Champion.
What are the worst things about speedway?
Lack of entertainment. And this is why I no longer go, my last meeting was over a year ago at Swindon. Other than two races it was first one out the gate won and processional. I refuse to pay good money to be entertained for two races about two minutes racing. Instead I stay at home and watch the GP's and BSB which incidentaly has majority of English riders. And the cost to attend a BSB meeting a little more than a speedway meeting for a whole weekend entertainment.
What one thing would you do to improve speedway?
I could go on and on about this; The one thing would be make facilities available so that young people can be introduced to the sport. Many other countries seem to be able to do it, why can't we?????
What does the future hold for speedway?
I would like to be positive and hope that Speedway, particularly league events prosper. Unfortunately without considerable change to make it an entertainment of value for money this will never happen. The GP's and meetings of that stature have done wonders to promote the sport at the top end and may it continue.
Take part in this feature
This article was first published on 31st August 2014
[ Use Mobile Version ]
Comment on this Article | Contact Us | Go Back to Main Menu