It's All About You: Mel Hubbard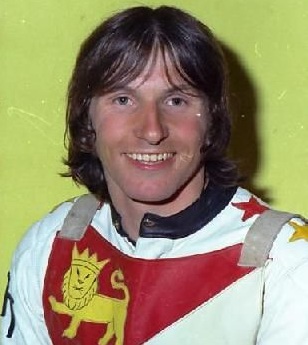 Ray Wilson
Tell us about your introduction to speedway
My first experience of speedway was at 4 years old at the home of the Leicester Hunters. I was mounted on the fuel tank of Ken McKinlay's Jap and taken for a ride round the Blackbird Road track. Oh dear H & S would have a field day now.
Tell us about your favourite meeting of all time
Far too numerous to mention. Most of my memories go back to the Blackbird Road and Leicester Lions with Ray Wilson, Johnny Boulger, Graham Plant, Dave Jessup, Anders Michanek, Norm 'the Storm' Storer, John Hart, Ila Teromma, and I believe the first American to ride regularly in England DeWayne Keeter. Obviously so many great battles with the Coventry Bees.
Tell us about your favourite rider of all time
Again another difficult question. But it must be World Cup Willy - Ray Wilson, but one of my 'away' favourites was Soren Sjosten. So tiny but his balance was wonderful to watch.
Tell us about your favourite track/stadium
Enjoyed most of the tracks. Leicester of course, Brandon, Belle Vue Hyde Road, The Shay, Sheffield and Cradley to name but a few
What are the best things about speedway?
Great family sport where home and away fans mingle, stand shoulder to shoulder, cheer their riders, bit of banter and thoroughly enjoy the racing together.
What are the worst things about speedway?
The modern era. As with all things money has changed it for the worst.
Take part in this feature
This article was first published on 29th December 2019
[ Use Mobile Version ]
Comment on this Article | Contact Us | Go Back to Main Menu