King Cinder
King Cinder, by John Foster, was first shown on BBC1 in autumn 1977, with Peter Duncan as Kerry, Lesley Manville as Nikki, Jeremy Arnold as Trevor, Michael Hawkins as Todd, Derek Ware as Clayton and Tony Caunter (Roy in Eastenders) as Richard Hutson. The series was directed by John Prowse and produced by Anna Home.
Preface to the novel "King Cinder" by John Foster
The bike tore along the track like a jet across a skyline, and gradually Kerry inched past Tom towards the final bend. He revved up his engine for the finishing spurt and suddenly broke free, overtaking Tom and hurling up to the grids.
Kerry Hutson live and dreamed speedway, and his great ambition was to ride for The Barton Barons. Years before, his father had been a speedway rider in Barton, and had risen to be a professional and an international star. Kerry's brother was now riding for the Barons and determined to make it into the big league.
But when Todd Edwards, his father's old enemy, returned from London, the whole tenor of Kerry's life was changed. Todd had been a small-time crook, run out of town by Kerry's father. Prosperous now, but still a crook, his vandetta against the Hutson family was waged with an intensity beyond all reason. Bribery, blackmail and kidnapping were Todd's weapons, and his accomplice carried a gun....
Pictures from the show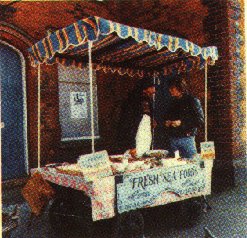 Nulty (Howard Goorney) talks to Kerry (Peter Duncan)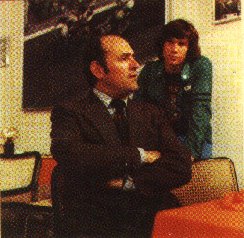 Richard Hutson (Tony Caunter) and Kerry (Peter Duncan) in the "King Cinder" restaurant

Trevor (Jeremy Arnold) takes a bung from Todd (Michael Hawkins)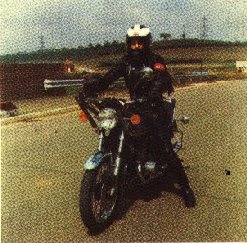 Trevor (Jeremy Arnold)
This article was first published in 1999
[ Use Mobile Version ]
Comment on this Article | Contact Us | Go Back to Main Menu