Lokeren....by Robert J. Rogers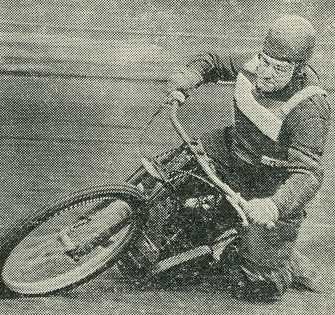 Phil Bishop
I was 17 and walking down Whitechapel High Street in East London on a sunny Tuesday in July 1970, when a newspaper `boy` waved a newspaper in the air and shouted the headline, as they did in them days, "Local Speed Aces Killed". I saw, to my horror, faces that I knew from standing next to the pits every Tuesday night.
I still shiver when I think of it. We went to the stadium that Tuesday night when the Hammers did not race, we were back there the following week - when the crossed Hammers flag and the Union flag hung together at half mask.
I put a mention each July on to Newham Council's local history page each year, the lads will never be forgotten.
A lasting memory of Phil Bishop was watching him and the Russian captain Igor Plechanov in the pits discussing gearing for the large West Ham track, neither could speak the others language, but international speedway sign language meant we ALL understood what gear was needed!!!
[ Use Mobile Version ]
Comment on this Article | Contact Us | Go Back to Main Menu