Norrie Isbister
Norrie Isbister, who died in November 1999, aged 93, was a true legend of Speedway. He was present at the first ever meeting staged in Scotland and was still a regular attender until his death. Norrie was a rider in the pioneer years and later promoted the Ashfield Giants. The following are extracts from an interview with Norrie in 1988.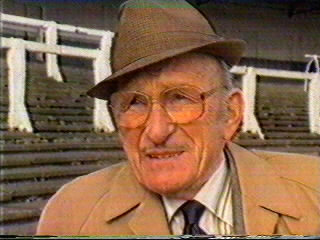 Norrie recalls that first Scottish meeting
"We trooped up there to Celtic Park, dirt track Speedway was unknown in those days really. However, we went up there, it was a reasonable crowd, out of curiosity. The first race I saw was Sprouts Elder, Stewie St. George from New Zealand and Ivor Creek. I stood at the fence and watched them coming out of the bend, and I started to change my mind about what Dirt Track racing was like. I said these 'so and so' guys are mad, no way, I don't want to know this thing. I said to Keith McKay, 'I'm not here'."
Norrie recalls his time at Ashfield
"This was a very derelict junior football ground and we nearly walked out the first time we saw it. However we thought 'We'll have a go'. The atmosphere was really tremendous, especially if we had a big international meeting, Scotland - England. Where we had 25 or 26 thousand there and the place was full. I remember Tuesday night we ran it and Tuesday night was Giant's night."
Picture Gallery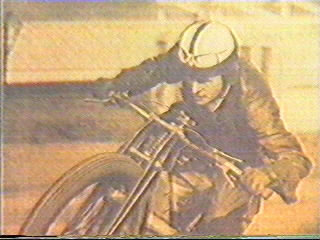 Norrie in action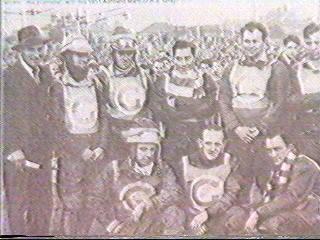 Norrie with the Ashfield Giants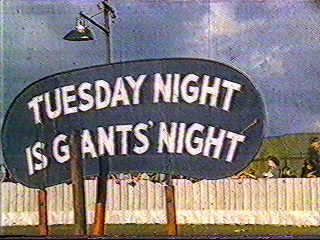 Tuesday Night was Giants' Night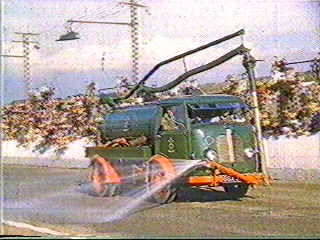 The Ashfield track is prepared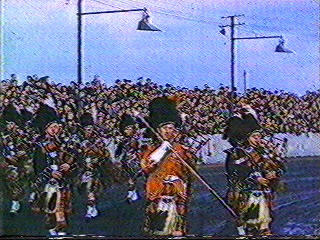 A pipe band entertain the Ashfield crowd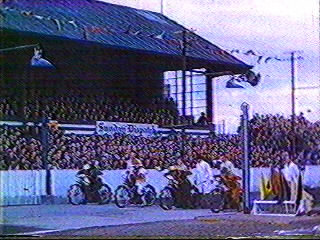 A start from the concrete grid at Ashfield
This article was first published on 05/07/2003
---

Claire Nielson:

"This was my uncle Norrie. As children we were really excited when he came visiting because he seemed a glamorous person who was great fun for us to spend time with. He used to post notes under our doors written in red ink. They would say things like, 'All your secrets are known - beware! Signed in his own blood - the Red Raider!' I remained really close to him up until his death in 1999." SPAN>

[ Use Mobile Version ]

Comment on this Article | Contact Us | Go Back to Main Menu