Once A Jolly Swagman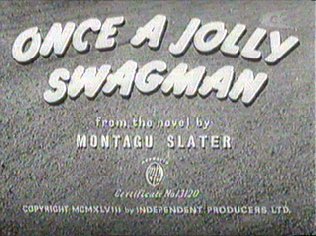 The Opening Titles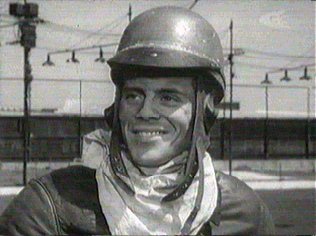 Dirk Bogarde as Bill Fox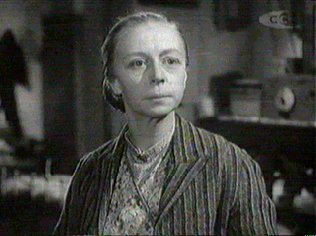 Thora Hird as Fox's mother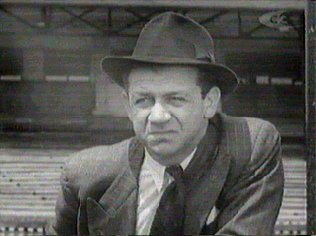 The Promoter - Sid James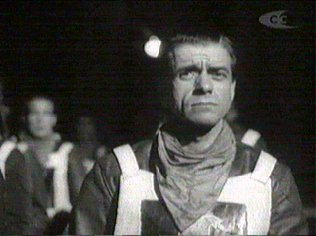 Bill 'Compo' Owen as Lag Gibbon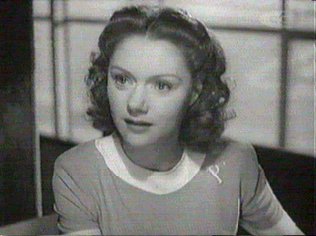 The Love Interest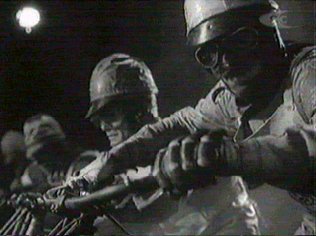 At The Tapes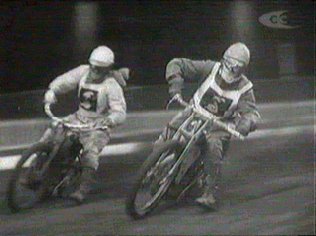 First Bend Action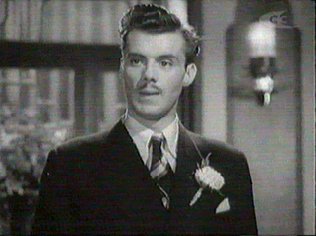 Wedding Day Speech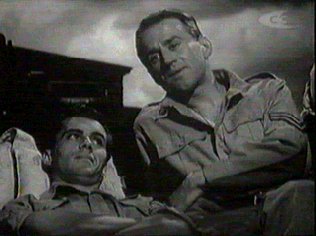 In the Army Now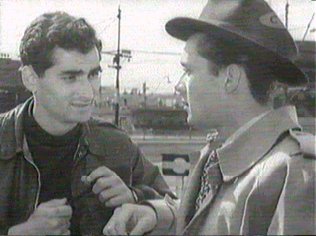 Pondering a Comeback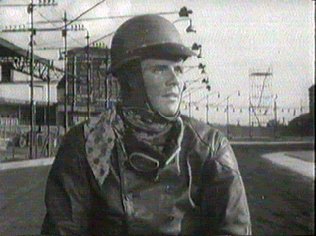 Back on Track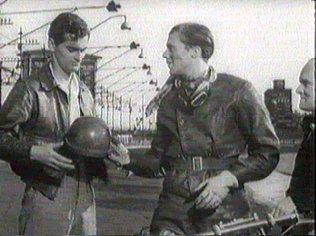 Hanging up the Helmet
---
An update on "Once a Jolly Swagman" from Alan Hodkinson of Viking Video:
You may be interested to know I have produced a Video and DVD of 'Once a Jolly Swagman', it was done mainly for members of the VSRA as a tribute to Ron Howes who did the riding for Dirk Bogarde.
It starts with an interview with Ron Howes and then an interview with Bill Owen and then goes into the film.
It was never produced for general sale but if anyone needs a DVD or Video they can be had for £11.50 inc. P+P.
Details from Vikingukvideo@aol.com
This article was first published on 5th March 2005
---

Jon:

"I am amazed a Dirk Bogarde film is not available! It must be around somewhere. I think this would be of interest to anyone who likes sports history. Which stadium was it filmed at? Who were the real riders who took part?"
Glyn Blackburn:

"I videoed this film many years ago when it was shown on Channel 4. It is a great nostalgic look back at the early days of speedway."
Don Maddocks:

"I remember seeing the film as a lad, back in Liverpool. It was just at the time that Stanley was still operational, and I enjoyed it. I have recently bought a copy from Amazon, at about the same price as that at Viking.....although it did take some time for Amazon to find it for me. Good sense of the occasion, and it was filmed at New Cross. Good for afficianados of the sport."
Stephen Jacob:

"Pure nostalgia in black and white. Speedway has moved on since this film was made but the racing and style is much the same. For those who witnessed the early days of the sport and for ex 'New Cross Rangers' supporters this is a must."
Philip Dalling:

"Watched Once a Jolly Swagman again recently. Is there anyone out there who knows why, during the scenes filmed at New Cross circa 1948, the crowd signs in unison `On Ilka Moor Bah't At'. They couldn't all have been Odsal fans!"
Ian Harwood:

"Phillip Dalling asks if the crowd singing On Ilkla Moor Baht 'at were Odsal fans. Probably not is the answer. Community singing was popular in those days. I remember my Dad teaching us songs like Green Grow The Rushes Oh and I've Got Sixpence when we were little in the 1960s, songs that he'd learned as a boy. We would sing them in the car going on holidays. The traditional singing of Abide With Me at the FA Cup final harks back to those days."
Vince Hughes:

"In answer to the query, it was filmed at New Cross Stadium just off the Old Kent Road in South East London. It was situated right next to Millwall's old ground "The Den". My Nan used to go and watch the New Cross Rangers at 'The Frying Pan' as it was called due to the high banking of the track."

[ Use Mobile Version ]

Comment on this Article | Contact Us | Go Back to Main Menu