Golden Memories: A Day at Thornton Road
by Steve Trickett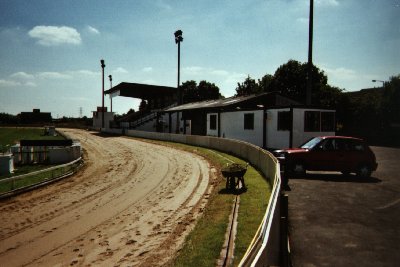 I can vividly remember one afternoon in the early 1970's. Me and my older brother went down to Thornton Road, home of Ellesmere Port Gunners, it had poured down most of the day. We asked them if they wanted any help and as two cocky little lads we were delighted when the great Joe Shaw asked us to pump water off the track on the bends.
Off we trotted pumping this small little pump taking it in turns to have a go it seemed to take forever. When we had finished Joe Shaw asked us to come back later that evening and ask for him at the pits main entrance.
We arrived and true to his word he let us both in for free and we had a great night meeting some of the riders and watching the team in action.
I became truly hooked on speedway and still am to this day
This article was first published on 3rd May 2005
[ Use Mobile Version ]
Comment on this Article | Contact Us | Go Back to Main Menu